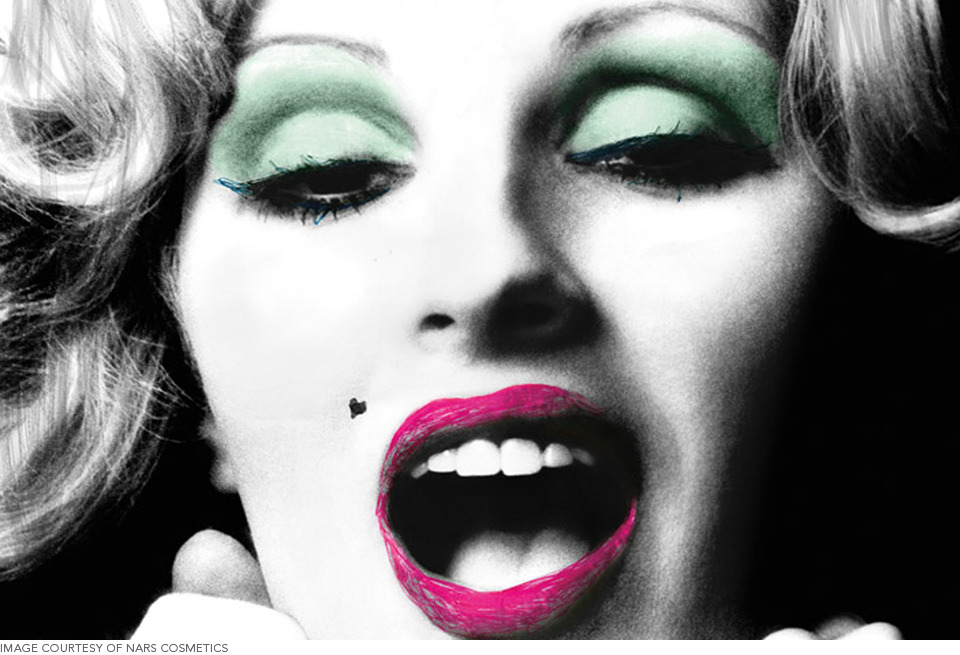 In collaboration with the Warhol foundation, NARS cosmetics is releasing a "multichannel" line of cosmetics that pays tribute to the artist Andy Warhol's work and aesthetic.
Nars honored the late American artist in the past with items like Edie Eyeshadow and Chelsea Girls Lip Laquer. (referencing two of Warhol's muses: Edie Sedgwick and Nico, lead singer of the The Velvet Underground), but François Nars has never released an entire line dedicated to the artist. "This just seemed like the right time..." the makeup designer told WWD recently, "He continues to be one of the most influential figures in both contemporary art and pop culture. Andy said, 'If everybody's not a beauty, then nobody is.'"
A collection honoring the King of Pop Art, along with the crazy, memorable assortment of "superstars," muses and hangers-on with whom he surrounded himself, seem like a no-brainer for cosmetics and representations of beauty in general.
Coming to prominence in the '60s all the way to his untimely death in 1987, the American artist galvanized the three major forces of modern America: advertising, consumerism and celebrity, and created art that expresses our culture in all its brightness, emptiness and delerium. His obsessions with fame were clairvoyant (he is the source of that quote you hear everyone say: "In the future everyone will be world-famous for 15 minutes.") Watch one episode of The Real Housewives of Honey Boo Boo and one can see how Warhol's entire outlook has fully soaked into our lives.
Warhol explored surface as substance in a graphic, colorful style—a perfect match for any makeup artist. You see makeup at its most dramatic and effective; in his eye-popping silkscreen portraits of famous celebrities like Liz Taylor and Debbie Harry, in his mesmerizing silent film "screen tests," and especially in the personalities of some of his most famous 'superstars' like Sedgwick, Candy Darling and Holly Woodlawn. Faces are made to be memorable: eyes pop out, lips are radiant, blush and foundation are used liberally. The artifice is heightened.
Warhol's aesthetic (which is now, pretty much inescapable and is our aesthetic, too, whether we like it or not) can sometimes seem vapid and depressing and maybe the worst of our contemporary American culture, until you remind yourself that he had a generous, openhearted relationship to fame and success: he believed everyone could be someone, and everyone could be beautiful—an egalitarian conviction that signifies the very best in American culture.
It's a little surprising that makeup manufacturers haven't done this kind of thing sooner. Maybe it's because Warhol's influence on our lives is so deep and complete, it's been hard to see outside of it until recently. But I'm sure a full Warhol line of cosmetics was also hard achieve until recently because of his estate's airtight licensing agreements. Warhol may have been emotionally complicated and controversial but he was also a canny businessman.
Available October 1st at Sephora and sephora.com: Larger than Life Lip Gloss, $26, Larger Than Life Long-Wearing Eyeliner, $23,Highlighting Blush, $28, Soft Touch Shadow Pencil, $24, Nail Polish, $18, Debbie Harry Eye & Cheek Palette, $65, Flower Eyeshadow Palette, $55, Kiss Gift Set, $55, Walk on the Wild Side Gift Set, $39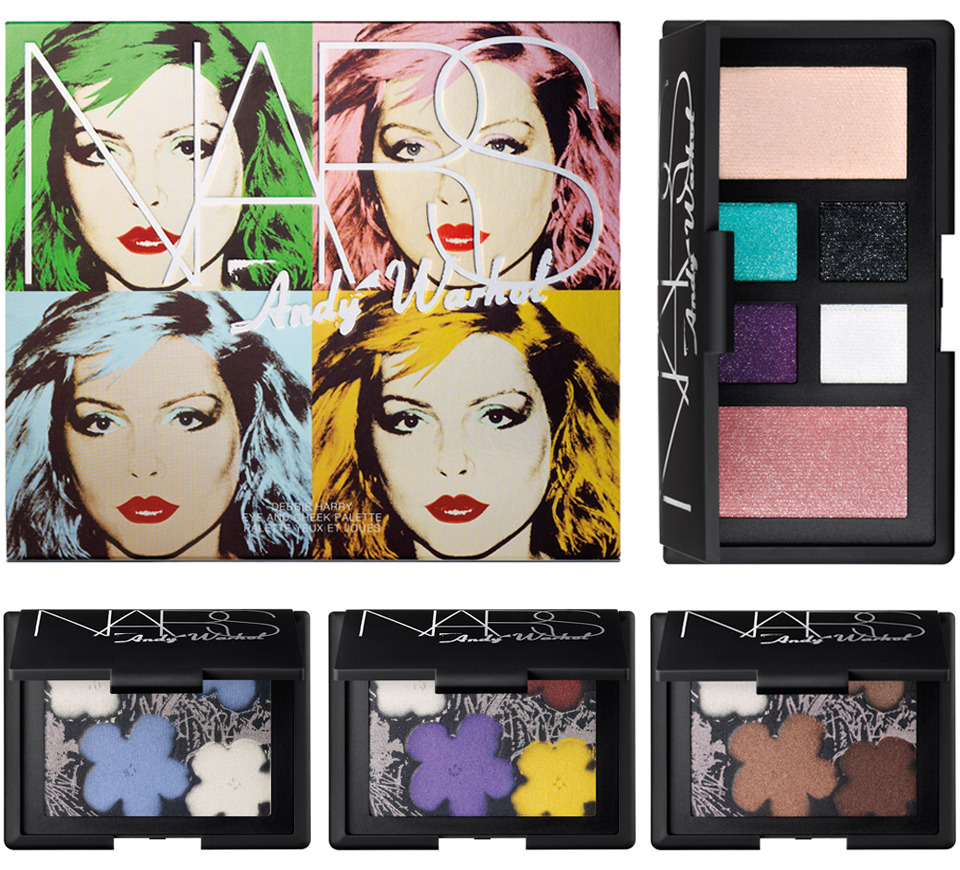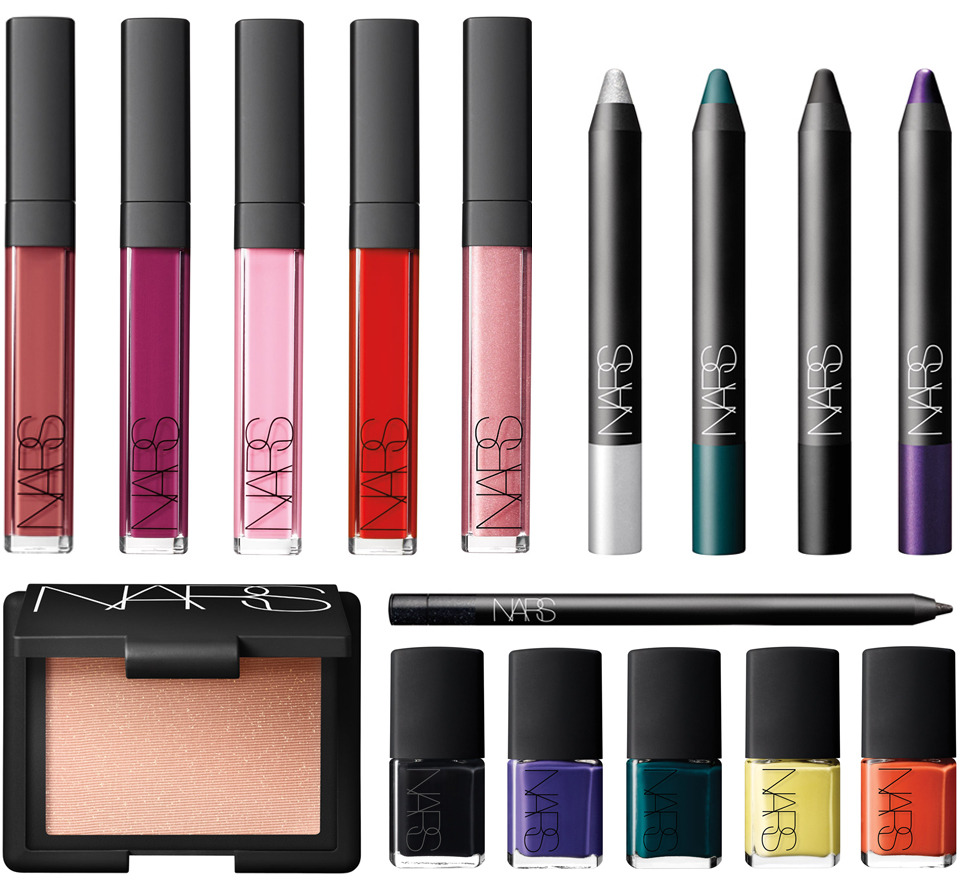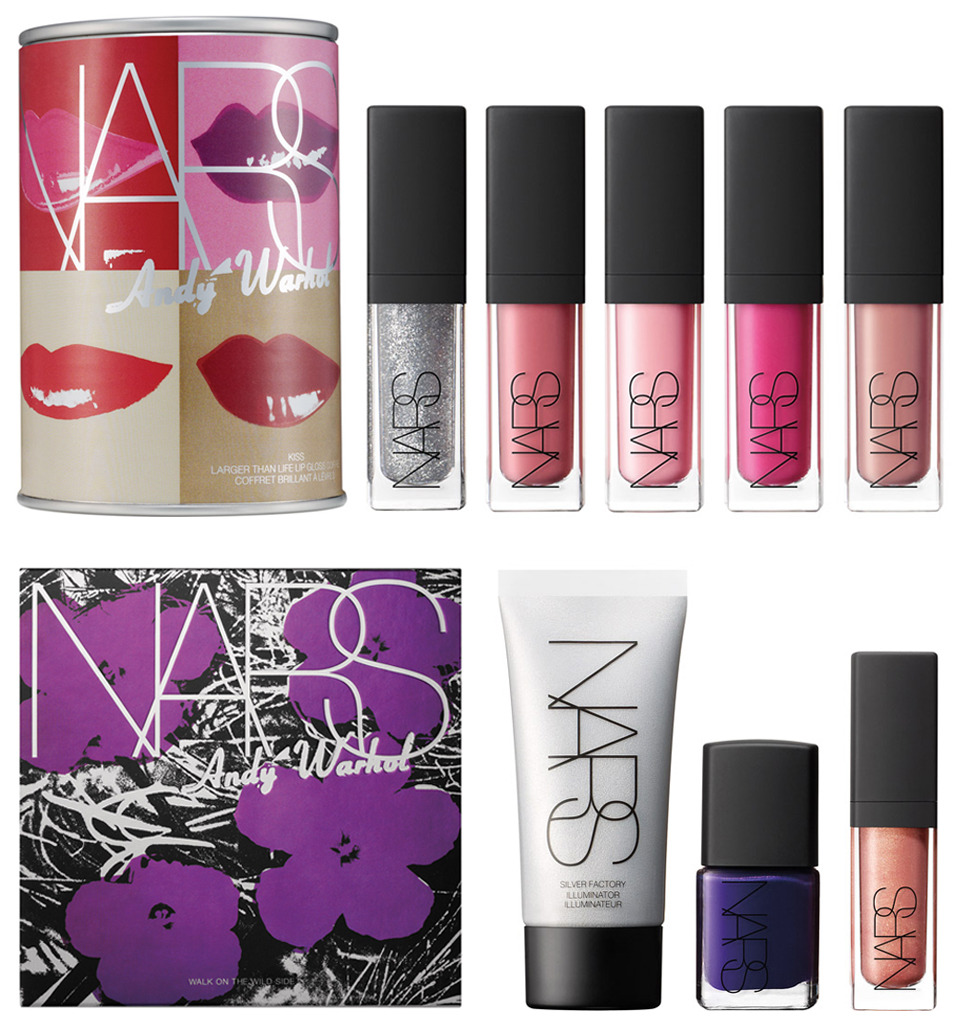 Available November 1st on narscosmetics.com: Self Portrait Eyeshadow Palette, $55, Edie Gift Set, $75, Beautiful Darling Gift Set, $49,Photo Booth Nail Polish Gift Set, $35