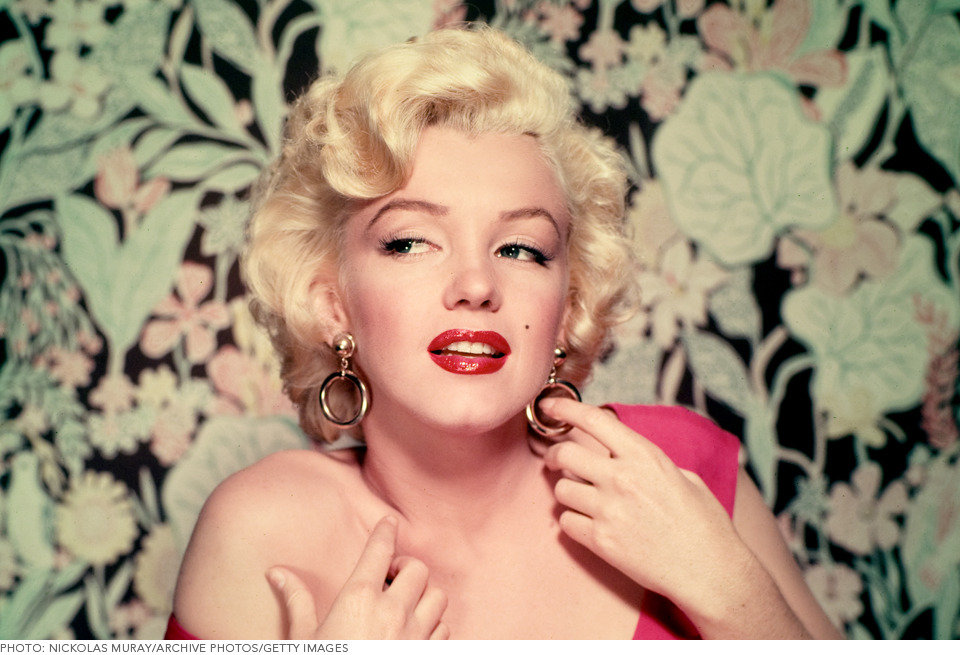 That bombshell hair, those luscious lips, that hourglass figure... there's no mistaking icon of heavenly icons Marilyn Monroe anywhere. Sure, some of us have never made it all the way through Some Like It Hot and yes, a handful of us only know the words to "Diamonds Are A Girls Best Friend" thanks to the cabaret stylings of Nicole Kidman. Nevertheless, we cannot help but think of Monroe when we color in a beauty mark before a sultry night out, or get unexpectedly caught in a wind storm while wearing our favorite dress. We all carry a piece of Marilyn with us in our hearts, our minds, and now, in our makeup kits!
Anticipation is high for MAC's latest Monroe release, and many Marilyn devotees are saying it's about time. The full cosmetics collection features a whopping 30 products—that's nearly one for every year the star was alive, all guaranteed to give you a hollywood-worthy look 50 years in the making. Just don't tell Allan "Whitey" Snyder!
The new collection puts a little oomph in all the right places—that's brows, cheeks, lids, nails, and of course, lips. Creamy crimson lipsticks are a must, and MAC has even provided a few matching liners—the overdrawing can be our secret! The collection also includes four lacquers for lengthy red fingertips, and a fifth shade in shimmering champagne. Nothing says bedroom eyes more than Marilyn's signature flick and falsies, courtesy of Penultimate Eye Liner in Rapidblack on the upper lash line and custom faux lashes elongated on the center of the lid. MAC couldn't include the final fragrant touch to her precise routine—a splash of Chanel No. 5—so keep a miniature atomizer of the classic scent on your boudoir to bring glamour and good fortune.
Marilyn may have been a celebrity in life, but she is a goddess in death, and 50 years later we are still holding true to her beauty blessings. We pay tribute to her in our walk, and in our talk. In our attitudes, and our approach to femininity. With every swipe of our ruby red lipstick we light a candle for the greatest of glamour icons, our first love, Marilyn Monroe.
MAC Marilyn Monroe Collection

, now online. Available North America at all MAC locations October 4th, and internationally October 2012 at select MAC locations.
---
---