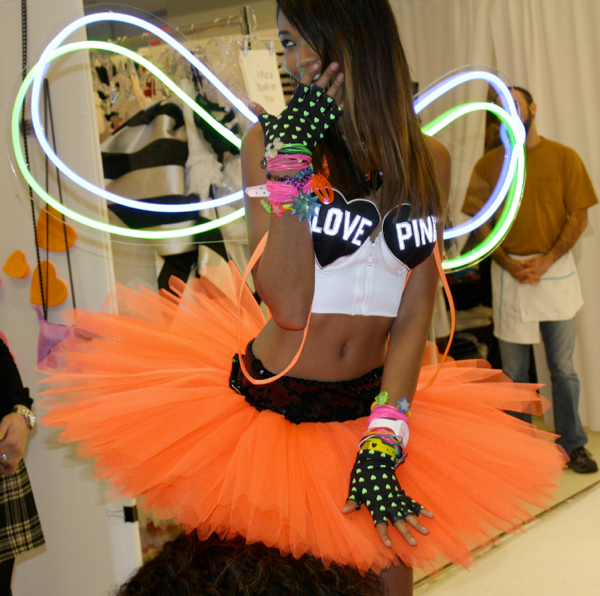 Gorgeous model Chanel Iman is gearing up for the upcoming 2011 Victoria's

Secret

Fashion

Show. Check out a couple of the looks the 20-year-old will be rocking on the runway as she gets fab for her first fitting inside...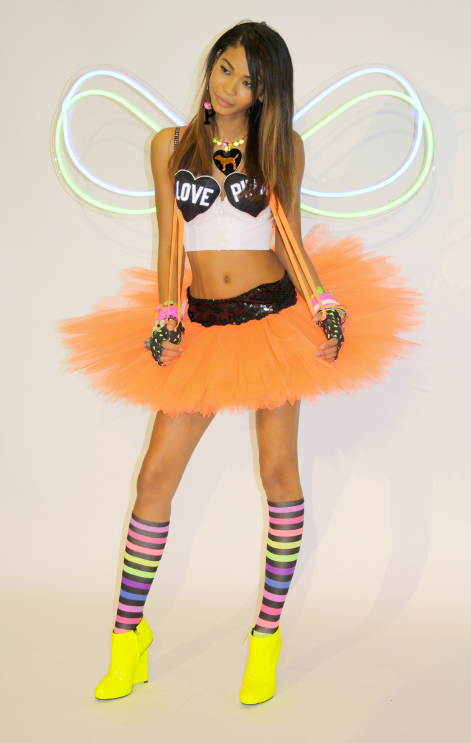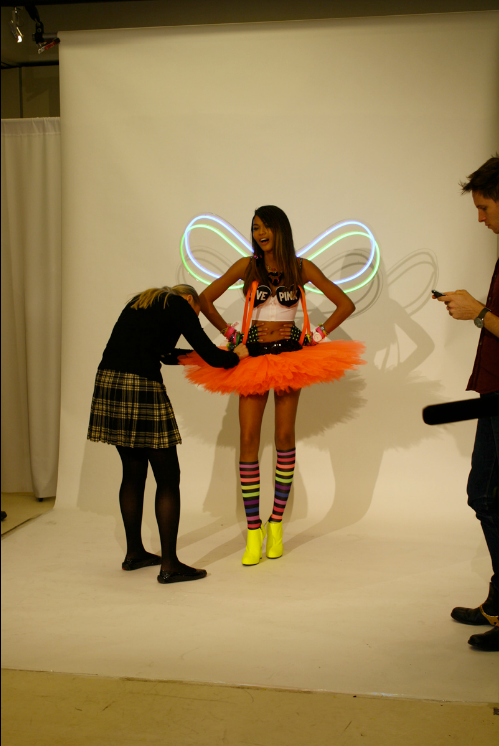 Before any fashion show, the models try on the looks they will be rocking for last minute alterations. And the folks at Modelinia got to check out the Angels' fitting recently. They said about the burgeoning

supermodel

who, by the way, is the only black model walking in the show this year.:
Chanel was looking better than ever this morning for her multi-look fitting. Despite the early hour, she was dancing around, gushing over her outfits for the show. "I love each piece for its own original character. I'm just so blessed to be able to rock out with VS and be a part of this whole thing!" Chanel said.

Her first look is a romantic, yet sexy, pink tutu with gorgeous feather detailing and a sculptured silk bodice. Her second look is about as rockstar as it gets with a light up bra and wings with oodles of

bracelets

and other bits and baubles. While she said she loved all her looks equally, the entire room fell in love with the second look; after all, who doesn't love a pair of neon lit wings!? Although we didn't get a chance to see her in her third look, we caught a glimpse of the drawing and were totally blown away!