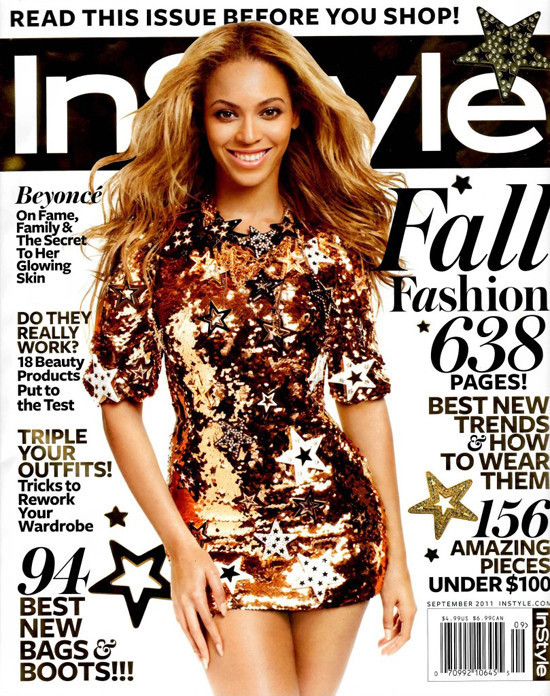 InStyle couldn't have done a better job when selecting its September cover star. After all, Beyonce is the shiniest, glammest star out there and she certainly upped the "wow" factor in a gilt Dolce & Gabanna minidress on the cover.
But for all the energy Bey's giving on the front, inside the magazine she sounds calm as can be -- calm enough to talk babies. The Queen of R&B told InStyle:
"I have no regrets because my job kept me focused. When you're young --18 or 19 -- you have the energy and drive. That's the time to work as hard as you can. Now I'm a woman, and because I gave it my all, I can focus on my marriage. I can decide I want to have kids. I can be the mother I want to be and dedicate myself to my children."
Could it be -- are Beyonce and Jay-Z gearing up to make some little hip-hop superstars of their own?
If that's the case we couldn't be more excited, and not only because the Carter-Knowles children will be so talented musically. We also hope they inherit Beyonce's impressive fashion know-how, from her ability to pull off any hair style -- even the Kate Gosselin half-pixie-- to her speed shopping skills ($14,000 in 90 minutes!)
On second thought, we hope she doesn't pass along the Kate Gosselin hair 'do to the next generation. That should stay put right where it is.