When Grace Coddington turned 50 in 1991, Anna Wintour
threw
her a blowout party at Indochine in New York, with portraits from her modeling days adorning the walls. Coddington wore Alaia (left), and Azzedine himself flew in to surprise the redheaded editor at the dinner.
Word is
Coddington has again reserved all of Indochine again tonight — this time to celebrate her
70th
birthday! but lets take alook at her model days of the most revered Stylist!
British Vogue
September 1973, by Eric Boman
Coddington by Terence Donovan, 1960
British Vogue
October 1968, by David Bailey
Coddington by Guy Bourdin
Coddington by David Montgomery, 1960s
Coddington at Pierre Balmain couture show, Fall 1977
British Vogue
September 1962
Coddington with Karl Lagerfeld, 1974
Coddington and ex-husband Michael Chow in 1969, photographed by Barry Lategan
Coddington in pool by Helmut Newton, 1973
Coddington by David Bailey, 1966
Coddington by Helmut Newton, 1973
Coddington in
British Vogue
August 1969, photographed by Barry Lategan
Coddington in Nina Ricci by John French, 1965
Coddington by David Bailey, 1966
British Vogue
August 1962
Coddington by Patrick Lichfield, 1964
Coddington by Terence Donovan, 1961
Coddington, right, in
British Vogue
March 1971, by Barry Lategan
Coddington by Helmut Newton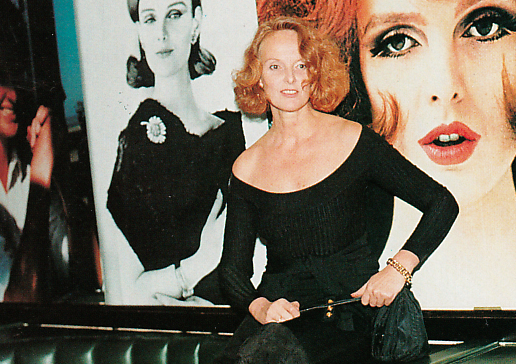 Coddington at her 50th birthday party in 1991